The Department of the Army uses the services of SNA International to conduct genealogy research to identify the primary next of kin and closest DNA eligible living relatives for Soldiers who remain "unaccounted-for" from World Wars I and II, the Korean Conflict, and the Vietnam War. These DNA eligible relatives include autosomal, Y-chromosome, and mitochondrial DNA donors.
SNA International's role in this important program is to be the initial conduit between the Army and the families – in essence, we are the researchers hired to locate family members so that, once identified and located, the Army can ask them to participate in the repatriation program. Click here to learn more about the Army's Past Conflict Repatriations Branch (PCRB). Our team of certified and highly accomplished genealogists research and contact potential family members.
Click here to watch a short video that features the U.S. Army Human Resources Command's Past Conflicts Repatriation Branch.
If you have any questions, please contact the Past Conflict Repatriations Branch at 1-800-892-2490 or [email protected].
Our Genealogists
---

Constance Trisler Shotts, Certified Genealogist ® – [email protected]
Dr. Constance Trisler Shotts is a native of Indiana and has lived in Virginia, California and North Carolina. She earned her bachelor's, master's and doctorate degrees from Indiana University and completed postdoctoral work at the University of Virginia and the University of California. After retiring from the principalship, where she was recognized as North Carolina's National Distinguished Principal in 2004, she began full-time work in genealogy, her field of study for more than 30 years. She earned certification with the Board for the Certification of Genealogists in 2011.
---

Amanda Gonzalez, Certified Genealogist ® – [email protected]
Amanda Gonzalez is a Board Certified Genealogist who has spent 12 years as an active duty military wife. With 25 years research experience, she has completed numerous family history projects, authored two historical transcription books, and performed forensic genealogy. While specializing in Delaware, her research had extended across the United States and into Mexico.
---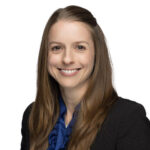 Claire Ammon, Certified Genealogist ® – [email protected]
Claire Ammon is a Board Certified Genealogist specializing in forensic genealogy. She has been active in the field since 2008. She has published articles in the National Genealogical Society Quarterly and presented webinars about Connecticut resources and missing heir research. She is a member of the Association of Professional Genealogists.
---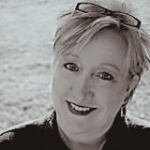 Jo Emary, Genealogy Specialist – [email protected]
Jo Emary brings 40 years of professional and diversified experience to SNA's genealogy program, working directly on-site with the Department of the Army in their mission to locate families of unaccounted-for WWII Soldiers. Jo is a Kentucky native and has resided just outside the gates of Fort Knox, Kentucky for most of her life.
---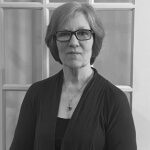 Donna Bright, Genealogy Specialist – [email protected]
Donna Bright is a California native and has lived in various countries around the world. Her passion for researching human history led her to earn a degree in Cultural Anthropology and Ancient Mediterranean Archaeology. She has nearly 15 years' experience in genealogical research.
Program Links & News
DNA testing at the Armed Forces DNA Identification Laboratory (AFDIL)
FOX News
AFMES, DPAA Shares Missions with Service Members, Families
Military Health System
Soldier Accounted for from Korean War
DPAA
The Defense POW/MIA Accounting Agency (DPAA) announced that Army Pfc. Junior C. Evans, 20, of Hall County, Texas, killed during the Korean War, was accounted for Aug. 7, 2019.
MIA PFC Dale W. Ross Comes Home to Rest
Southern Oregon Rehabilitation Center & Clinics
On April 9, 1942 Dale W. Ross enlisted in the U. S. Army as a private. After recruit training in Monterey, California he was assigned to the 25th Infantry Division "Tropic Lighting", 35th Infantry Regiment "Cacti", Company E at Scholfield Barrack on Oahu. In late 1942 deployed to Guadalcanal in the Solomon Islands and participated in the Battle of Mount Austen.
75 Years After His Death, a Lost Philadelphia Airman is Returned to His Family
Inquirer
The story of the search for First Lt. Howard T. Lurcott offers a glimpse into the lengths to which the government goes, even three-quarters of a century later, to send home the remains of those lost.
St. Louis Area Soldier Killed in Korean War
St. Louis Post-Dispatch
The remains of a young soldier from Northwoods who was killed in the Korean War have been identified and returned to the United States.
MIA Soldiers Remains Return from Korea Nearly 70 Years Later
Townhall
The remains of U.S. Army Cpl. Ysabel Arredondo Ortiz are returning home nearly 70 years after the soldier was reported missing in action. Ortiz, 19, of El Monte, California, was killed in the Korean War and his remains were identified in August 2019.
Remains of airman missing since Vietnam to be interred at Arlington
Stars and Stripes
SASEBO NAVAL BASE, Japan — The remains of an airman who went missing in action during the Vietnam War will be buried with full military honors Friday at Arlington National Cemetery, the Defense Department has announced.
Mass. Airman Missing From Vietnam War To Be Buried
CBS Local
BOSTON (CBS) – A Massachusetts airman who went missing in action during the Vietnam War will be buried at Arlington National Cemetery on Friday. On April 6, 1972, Air Force Tech. Sgt. Allen J. Avery and five others were on a search and rescue mission.
The Robotic Search For Lost World War II Airmen
Popular Science
World War II combat pilots have been lost at the bottom of the Pacific ocean for nearly 70 years. Now autonomous robots have been deployed to find them.